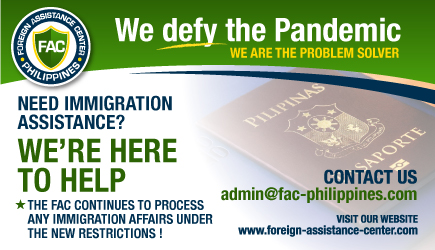 Due to unforeseen events, the shareholders of FAC have decided to take drastic measures, and have made some fundamental decisions on how FAC will operate in 2022.
Due to health reasons, the Chairman of FAC will withdraw completely from business operations. The FAC Team, however, will continue to be available as Consultants.
In the last few years we successfully established our position as problem solvers. In doing that, we didn't always make friends, because no-one wants to be the person who always upsets the Apple Cart
From April 2022 we will be starting three new lines of business to show that even in these current, unpredictable times, it is possible to establish businesses for mutual benefit. With this, we will continue to expand our service portfolio for private individuals, retirees, investors, and entrepreneurs.
Burying our heads in the sand was never an option for us.
Naturally, these plans require collaboration and capital. Interested parties and investors are cordially invited to actively participate in our projects. We will remain your reliable partner for all immigration matters, including retiree visas and all other related questions.
NEW for 2022 — In order to use FAC's services (which are accredited by the Bureau of Immigration and the Philippine Retirement Authority), as of January 2, 2022 it is required to accept our Terms and Conditions.
We look forward to your visit to our new office in the Subic Bay Freeport Zone, or to arrange with you a confidential discussion.
Amelita Balquin
BI Liason Officer & Secretary
Diese E-Mail-Adresse ist vor Spambots geschützt! Zur Anzeige muss JavaScript eingeschaltet sein!
.