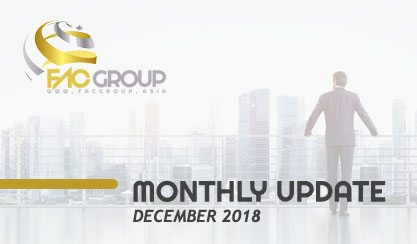 ADVISE to all Filipinos - If you don't have fundamental knowledge about "Bonds, Treasury Bills, Mutual Funds, or any Investment Funds" - Please Hands off !

PAL voted Most Improved Airline for 2019.
In Month December 2018 a new philippine public stamp (1) and (2) and (3) will be available.
The Footbridge in Quezon City (EDSA) will not push through following safety concerns from pedestrians.
More Filipinos jobless in 3th Quarter.
Cathay Pacific & Cathay Dragon launched the First Non-Stop Route from Davao (Mindanao) to Hong Kong.
IKEA chose Philippines for world's biggest store.
The House of Representatives has approved the proposed P3.7- Trillion National Budget for 2019.
NOTE - To all in the German-speaking people - If you needed medical service or confidential conversation with German Medical Specialist, please contact our Hotline.
Comming soon - switch Mobile Phone Service PH Providers.
Boracay Inter-Agency Task Force publish the first 211 approved Hotels & Resorts for formal Re-Opening. Boracay Visitor's limited to 6.000 a day ! The next Update follow nest week.
Former England Football Coach Sven-Göran Eriksson signed a contract for six months as Coach of the Philippines.
In the spring of 2019 the New Game -Super Robot Wars T- will be in english Language available in Singapore, Malaysia,Thailand,Indonesia and Philippines only.