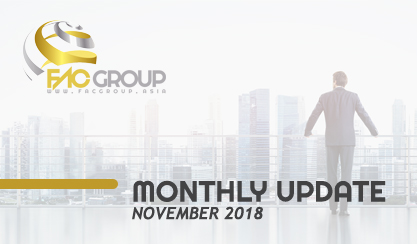 Foreign Investment rules eased - The new FINL will giving clarity
In Month November 2018 a new philippine public stamp (1) and (2) and (3) will be available
The Government publish that on 01 November is All Daint's Day (Special NON Working day) 02. November All Souls' Day (Additional NON Working day) and 30. November Bonifatio Day (Regular Holiday) is official Holliday.

Foreign with more than 1 year Overstay please contact our Hotline. The Commissioner Morente reminded foreigners staying in the country to update and ensure the validity of their visas.

LTO adopts online payment for car registration fee.

The Philippine Stock Exchange global stock markets slump.
Mega Manila Subway set for December groundbreaking.
The Philippine National Police (PNP) publish, that until 30. September 2018 was 4.948 drugs-suspect killed by police operation.
NOTE - the Visa Process in BI Office Taguig City changed !