BI rights violations decried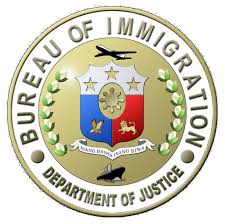 Wives of detained foreign nationals at Camp Bicutan yesterday decried what they claim is the human rights violation of several Bureau of Immigration (BI) agents, which is detrimental to the government's campaign for promoting tourism. Grace Compra, Jerlen Payot and Juvylin A. Artuz, all Filipinas, faced the media yesterday to denounce the rather unjust treatment of BI agents to their husbands, all foreign nationals, who they claimed were illegally detained at the BI detention center in Bicutan.
Payot, fiancée of Nikolaos Spanoudis, a Greek, claimed that BI agents have extorted money worth Php2 million from them for the latter's release from detention despite the absence of any formal charge. The amount was increased to about Php9 million, she said, adding they rejected, however, the offer,claiming it is a case of "hulidap." Compra, fiancée of Australian Steve Faris Antonio, and Artuz, who is wife of David Lance, of Michigan, also complained about the unfair treatment and illegal detention of their husbands, who have languished in jails for months despite the absence of any formal charge.