FAC Update May / June 2019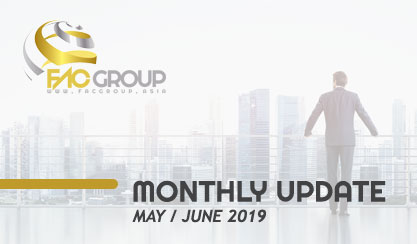 GERMAN TAX LAIBILITY - German pensioners abroad should contact a Tax Consultant. Since 2005 and the sluggish processing by the Tax Authorities can put German pensioners abroad in an awkward position. It is better to Analyse one's Situation soberly now and to take advantage of the Opportunities afforded by Tax Law.
Increase in the basic Allowance In addition, the basic Allowance included in the Income Tax rate will be increased from 9.000,- € to 9.168 € from the 1. JAN 2019. As a result, the maximum amount for the deduction of Maintenance benefits to legally dependent persons will also increase.
If there is anything else we can do to assist you further, please don't hesitate to let us know!
In Month June 2019 a new philippine public stamp (1) + (2) will be available.
Cancellation ACR be sure that before ECC / Exit Clearance the Cancellation of ACR Card to raze from the BI System !
QUOTA VISA - We raised our process Fee for Quota Visa with effect from the day subsequent to the announcement.
Renewal of 9(g) Visa – please note that 2 month before expired Visa you must filling the renewal process so that on expired date the new valid Visa is implemented in Passport
Interested Applicants or Companies for SSCW (Special Subic Clark Work Visa) please send your Inquiries to

Diese E-Mail-Adresse ist vor Spambots geschützt! Zur Anzeige muss JavaScript eingeschaltet sein!

. Process time 6 weeks.
.