FAC Update February / March 2019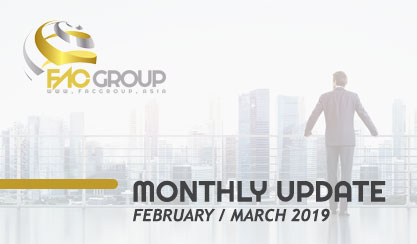 Foreigners reminded to process the Annual Report until End of February to avoid further Penalties..
Important Notice - SWP & PWP new Requirements - Press Release

Over 600 Foreigner were deported in 2018. - Press Release

A total of 3,528 Foreigner as of varying nationalities were in 2018 denied Entry in the different international Airport Nationwide.
All FAC Immigration Consultancy pending Visa Application from SM Aura will be resolved by the end of this month.
All pending Application regarding "Blacklist" or "Quota Visa" are currently under review by Department of Justice (DOJ)
The First Interview for any Visa affairs is free of charge incl. Consulting about "Lifting of Blacklist" or Overstay
Since 15. January 2019, Attorney Aldwin Alegre is new Deputy Commissioner at Bureau of Immigration.
Due to the fact that in the last few month we received a "Flood Wave" of SPAM or Fake E-Mails we will change in a timely manner our "contact form".
.