Online Tax filing possible by 2014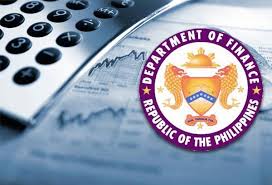 Internal Revenue Commissioner Kim Henares said that the Bureau of Internal Revenue (BIR) is pushing for easier tax returns filing and payment using an online system. In the Mid-year Philippine Economic Briefing held at the Philippine International Convention Center on Tuesday, Henares said that not only establishments and corporations, but also individuals and self-employed persons may file as well as register their tax returns online by April 2014, and can also choose to pay through banks.
"We are building the IT [information technology] capability [of the government] to be able to implement this. People will just have to register online in their homes or offices. This way, it is more convenient and it provide us assurance that it is really them [through various identification process online]," she said. Henares explained that every entry will be submitted automatically to the BIR databases and will be available on its websites. With this, people can freely access the data of listed and registered establishments and businesses on the website hassle-free. "We're using online payment system. We have already opened the interactive forum, with an option to pay online or through banks. By April 15, [2014], everyone will have a choice to pay online or through the bank," Henares said. Besides online tax registrations and payments, the BIR commissioner said that there is also an upcoming development for online-based electronic notarization, which is aimed at reducing the difficulty of going to government offices just to file documents. "Most government docs have to be notarized, so that [electronic notarization] is what we are currently working on," Henares said.