Separate standard on Roxas' pork hit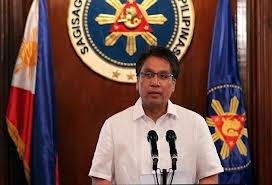 Malacanang says lawmakers must be held accountable for any misuse of their pork barrel appropriations, but it appears to apply a different standard when it comes to Interior Secretary Manuel Roxas II whose own pork barrel was misused by a non-government organization that he chose to put public money on.
Before the Commission on Audit released its report that Roxas' P5-million Priority Development Assistance Fund when he was a senator was misused by the NGO Kaloocan Assistance Council Inc., deputy presidential spokeswoman Abigail Valte said lawmakers were expected to do due diligence on the projects to be funded by their pork barrel. But when the agency's 2007-2009 special report came out on Thursday, presidential spokesman Edwin Lacierda said it was KACI that must explain its misuse of the pork barrel and not Roxas. "In his years of public service, Secretary Mar Roxas has never been tainted with any allegation of anomaly," Lacierda said. Navotas Rep. Tobias Tiangco, secretary general of the opposition United Nationalist Alliance, said Friday being with the Aquino administration guaranteed absolution from any misdeed. He slammed Lacierda for saying Roxas was not among those who had funneled pork barrel to fake non-government organizations during his term as senator.
"When the COA report came out, they [Malacañang officials] said no one will be spared," Tiangco said in a statement. "And now they are accusing media that the COA report about Mar Roxas' anomalous PDAF releases is malicious." The COA report shows Roxas released P5 million to KACI, but it seemed that the money did not go to the intended beneficiaries but was given as financial assistance to the NGO's employees. On Friday, the Palace defended its quick defense of Roxas after Tiangco said a probe should be initiated. "[We immediately cleared Secretary Roxas of any wrongdoing] because we have the ability to quickly discern what is a substantial allegation and what is an allegation borne out of politicking," Valte said. When asked if she considered the COA report a form of politicking, Valte quickly replied that her statement referred to those commenting on the special audit report. "We're not being dismissive of the COA audit report. That's far from the truth," Valte said. "It's more of if there was a report, let's take the report in the proper context. Let us not put a spin to the report."