Worse days ahead for media under PNoy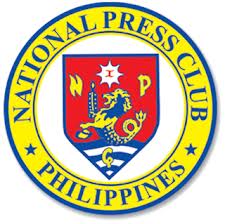 THE National Press Club of the Philippines (NPC) warned members of the Philippine press to expect "worse days ahead" under the Aquino government with the murder of another provincial journalist last Wednesday in Oriental Mindoro. "We hate to say this but the Philippine press, under the "matuwid na landas" of President Noy Aquino,
is now under siege with its members being wantonly killed and others being assaulted physically or sued for libel left and right with impunity," Marlon Purificacion, NPC vice president, said. "If proven to be work-related, then the killing of our colleague in Mindoro, Vergel Bico, would be the 20th recorded murder of a media practitioner under President Aquino and the first to be recorded this month. "It came on the heels of the shooting to death in Iligan City of broadcaster Nanding Solijon only last August 29. "A month before that, three more journalists have been killed, two in Quezon City and another in General Santos in a span of just 48 hours," Purificacion added.