German car maker building PH plant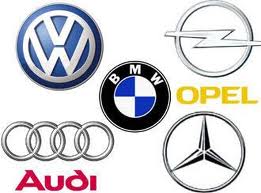 A German company will build a multi-billion-peso motor vehicle parts facility in one of the special economic zones to support the projected rise in automobile production. German-Philippine Chamber of Commerce and Industry business development manager Brenda Baylon did not identify the company, but said the manufacturing facility would employ 2,000 people, once it was fully operational. "I would say this is the first German firm to engage in motor vehicle parts manufacturing.
This company will be producing very specific parts for automotive engines," Baylon told reporters in a news briefing in Makati City Thursday. Baylon said the mere fact the German firm would heavily invest in motor vehicle parts production only meant "it has a captured market here." The German company will be the second major German company in the automotive sector to build a facility in the Philippines, after Continental Temic Electronic (Philippines) Inc. put up an electronics parts factory to produce electronic brake systems, interior electronics and sensor clusters. Baylon said the German firm had already filed an application with the Philippine Economic Zone Authority to avail of income tax holiday and duty-free importation of heavy equipment. "This is one of the reasons this German company is investing in the Philippines. They found out that Philippine investment promotions agencies are giving out attractive investment packages for foreign investors. They noticed that the Philippine government is very supportive of any foreign direct investments in the country," she said. Baylon said the German company also took notice of the declining incidence of labor strikes in the country, a major issue that has affected industries in the past.