ILO backs DOLE's 'Yolanda' employment programs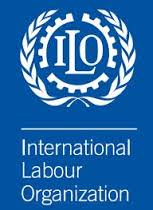 The United Nations' International Labor Organization (ILO) on Monday expressed its full support to the Department of Labor and Employment's (DOLE) typhoon emergency employment programs for victims of supertyphoon "Yolanda." ILO said in a statement that it is giving technical expertise and financial support to DOLE's emergency employment programs for Typhoon Yolanda victims.
It said ILO teams are already on the ground and working with DOLE officials in Negros Occidental, Northern Cebu, Palawan and Tacloban. "This work is supported by grants contributing to DOLE's emergency employment activities in a number of areas, including Palawan, Negros Occidental, Northern Cebu, Leyte and Samar (including Tacloban, Ormoc, and Guiuan)," the ILO said. Emergency employment programs offer a minimum of 15 days work that includes the minimum wage, correct personal protective equipment, three months Philhealth and social security coverage, and one year of accident insurance.
The work will begin with cleaning and basic repairs to schools and clinics, unclogging of canals, and clearing and sorting of debris to support construction and recycling. ILO estimates that 5.9 million workers have been affected by supertyphoon "Yolanda." About 2.6 million workers of which were already in vulnerable employment and living at or near the poverty line. Currently, the DOLE emergency employment programs augmented by the ILO in Leyte and Samar are already supporting around 17,000 workers. "The ILO is working closely with DOLE and DSWD to ensure that workers have social protection and that, by doing so, are given opportunities to transition from emergency sources of income to more sustainable livelihoods," ILO Philippine Office director Lawrence Jeff Johnson said.