55% of Filipinos can't buy Medicines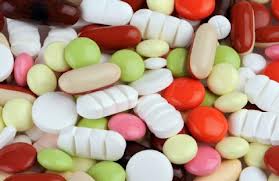 MANILA, Philippines – More than half of Filipinos said they had trouble buying medicines and paying for other basic expenses, a research group said Thursday. IBON Foundation, an independent development institution, said that of the 1,500 respondents surveyed from October 12 to 19, 55.4 percent said they had difficulty paying for medicines and medical treatment in the past three months. Meanwhile, 32.4 percent said they did not have the same problem.
The same survey showed that 58.5 % of respondents had difficulty in buying food, 41.4 percent in paying for schooling, 42.9 percent in paying for transportation, and 64 percent in paying for water and electricity. Asked how they would describe their economic situation, 65 percent said their family was poor. On the other hand, 49.5 percent said their livelihood was same to that of a year ago while 31.3 percent said it has worsened. The survey used a multi-stage probability sampling scheme, conducted across various sectors in 16 regions, and has a margin of error of +/- 3 Percent.