German firms eyeing new ventures in PH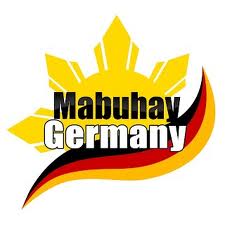 MANILA – More German companies are considering starting their businesses in the Philippines amid continued improvement in the business sector, the German-Philippine Chamber of Commerce and Industry, Inc. (GPCCI) said on Friday. GPCCI general manager Nadine Fund said they "have been receiving an influx of inquiries from German businesses who are considering the Philippines for new ventures." Fund said the World Bank's recent "Doing Business Report" helped the Philippines' cause in inviting foreign investors.
The Philippines made a 30-notch jump in the rankings, the country's biggest improvement in 11 years. It also made the Philippines one of the most improved out of 189 nations. "Reports such as this will definitely encourage them to seriously take a closer look," Fund said in a statement. She added that the Philippines remains an attractive investment destination for German companies because of the skilled and highly educated workforce and huge market. She said the GPCCI will forge a partnership with the Philippine government, and German and Filipino businessmen to roll out the dual vocational education training (VET).
The training program is patterned after the German model that has successfully kept its economy afloat amid the Eurozone crisis. Fund said the acquired competencies of some 500,000 graduates annually would no longer be enough to meet the sophisticated demands for skills and talents of foreign and local companies. The three-year dual VET program, integrated in the K to 12 program, aims to boost the country's economy as it joins the single market economy of the Association of Southeast Asian Nations (ASEAN) by 2015. Fund noted, however, that the fight against corruption should be strengthened to attract more investments, adding that the World Bank positive review "came at an opportune time" amid the investigation on the alleged P10 billion pork barrel fund scam. "Bringing back investor confidence needs a lot of painstaking effort to weed corruption in the government and to make the Philippines a top investments haven," she said.
She added that foreign investors are being hindered by legal security and the constitutional provision on limited foreign ownership of private businesses. "In as much as we are delighted about the positive outcome of the government efforts in the past few years and we do notice the positive impact, doing business here still includes many hurdles that need to be tackled by the government in order to position the country as a top-investment location," Fund said.