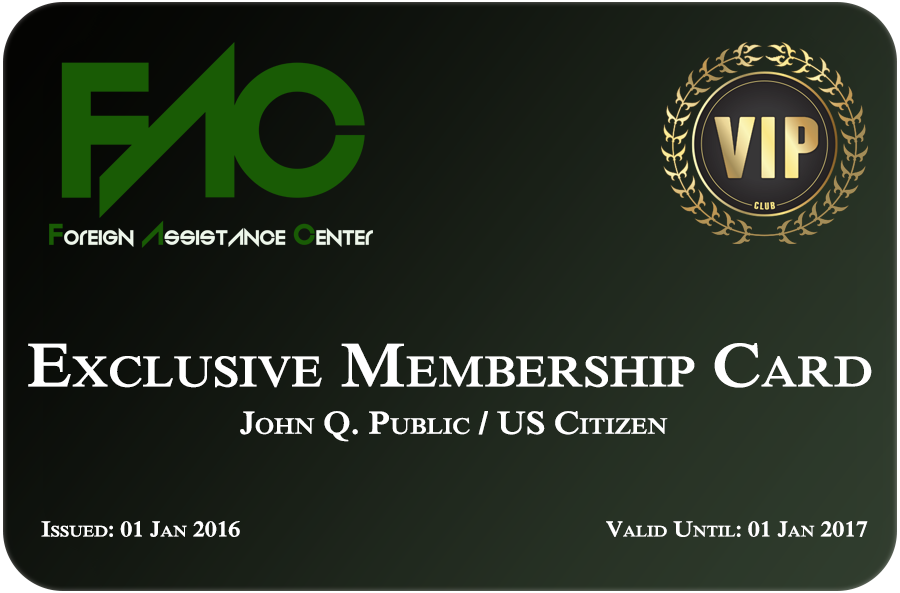 With Effective Date 01 April 2016 all new FAC Member will get a Memebrship Card. Existing FAC Member's can get the Membership Card available on Request. Advance Payment no longer possible ! To get a new FAC Member without an Interview it is impossible.

Member Fee
Exclusive Member 150,- US$ ( Entrance Fee + Annual Fee ) Annual Charges 100,- US$
Gold Member (Companies & Special Investor's only) 1.000,- US$ yearly Membership Dues.
How to become a FAC Member ?
To fill in a Form our Application

Copy / Scan Application

Send back Application via E-Mail to

This email address is being protected from spambots. You need JavaScript enabled to view it.




Confirmation via E-Mail with notice "Interview"
Download Application: